NJ/NY Costumers' Guild Chapter a member of the International Costumers' Guild
2014 Events of note!
Upcoming Pup's Meeting!


Saturday

July 19, 2014
Workshop: "Favorite and/or New Costuming Gadgets"

Elections will be held at this Meeting
Be there or Be Prepared for Higher Office!!!
Kendall Park, NJ
Public Transport: Bus and call for pick up.


Announcements and News from
Costume-Con 32!
With an estimated 1500+ members (including day trippers), CC 32 has become the largest Costume-Con so far, eclipsing the record formerly held by CC 8.

The Science Fiction and Fantasy Masquerade had 87 entries (actually 88 with one scratch)

Pup menber Rae Bradbury-Enslin was the overall Best in Show at the CC 32 Historical Masquerade for her entry, "Athena Parthenos." It has not yet been decided whether the ICG will replace Glitziana with her as its goddess :-)

Our Pup president, Byron Connell, ran the largest-ever Historical, 32-entries!

CC 35 will be held in Toronto. A write-in bid overwhelmed the sole bid on the ballot, for San Diego, by a margin of fewer than 50 votes!
Upcoming Local Conventions:
Chibi G-Anime (anime)
To be held July 26, 2014
Palais de Congres, Gatineau, Quebec, Canada
Costume College (Facebook)
To be held July 31-August 4, 2014
Woodland Hills, CA
Shore Leave
To be held August 1-3, 2014
Marriott's Hunt Valley Inn, Baltimore, MD
and for something completely silly:
Click for email list

The Sick Pups on Facebook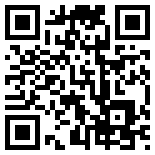 New Jersey/New York Costumers' Guild is a non-profit amateur group specializing in the educational and social nature of all aspects of costuming. Historically, we were the third group to form part of the International Costumers' Guild, Inc., founded in 1985. We hold bimonthly meetings which include business, socializing, and (usually) some sort of workshop.
Our members' interests include science ficton, fantasy, media, anime, and historical costumes. Some of our members also explore related arts, including millinery, embroidery, quilting, and more. Many of our members attend conventions, including Costume-Cons and World Science Fiction Conventions (Worldcons).
Our membership also includes technicians whose interests cover the running and support of Masquerades (theatrical costume competitions) at science fiction conventions in areas such as lighting, sound, stage management, makeup, backstage support, photography, and videography. We welcome new members!
The NJ/NY Costumers' Guild is affectionately nicknamed the Sick Pups, or (more formally) "The Sick Pups of Greater Monmouth County". While most of our members come from New Jersey, New York, or Connecticut, we have members from as far south as Georgia and as far west as Colorado. We interpret "Greater Monmouth Country" loosely and have members from all over the United States. Our mascot is Spaz (above left), the original Sick Pup.
All content copyright © 2003-2014 and beyond by The New Jersey/New York Costumers' Guild, except where noted. All rights reserved. For questions concerning this web site, please contact us.