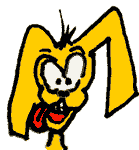 NJ/NY Costumers' Guild Chapter
a member of the
Upcoming Pup's Meeting!


Saturday

November 5, 2016 Starting at 1:00 PM
Workshop: "TBD"
Kendall Park, NJ
Diane Kovalcin will be hosting this meeting.
Public Transport: Bus and call for pick up.


Upcoming Local Conventions:
EerieCon 18
To be held September 30 - October 2, 2016
Niagara Falls, NY
October
New York City Comic Con
To be held October 6-9, 2016
Jacob K. Javits Center, 655 West 34th Street, NYC
Capclave 2016
To be held October 7-9, 2016
Gaithersburg, MD
A Night of the Macabre (performances)
To be held October 14&15, October 20, October 21 2016,
Check for locations around Bordentown, NJ
Anime USA (anime)
To be held October 21-23, 2016
Washington, DC
Chillertheater (media)
To be held October 28-30, 2016
Hilton Parsippany, Parsippany, NJ
Toni Lay June 20, 1950 - August 28, 2015 RIP
(Memories of Toni Lay)
and for something completely silly:
Click for email list

The Sick Pups on Facebook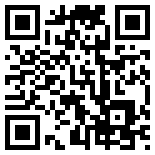 New Jersey/New York Costumers' Guild is a non-profit amateur group specializing in the educational and social nature of all aspects of costuming. Historically, we were the third costume guild to form part of the International Costumers' Guild, Inc., founded in 1985. We hold bimonthly meetings which include business, socializing, and (usually) some sort of workshop.
Our members' interests include science ficton, fantasy, media, anime, and historical costumes. Some of our members also explore related arts, including millinery, embroidery, quilting, and more. Many of our members attend conventions, including Costume-Cons and World Science Fiction Conventions (Worldcons).
Our membership also includes technicians whose interests cover the running and support of Masquerades (theatrical costume competitions) at science fiction conventions in areas such as lighting, sound, stage management, makeup, backstage support, photography, and videography. We welcome new members!
The NJ/NY Costumers' Guild is affectionately nicknamed the Sick Pups, or (more formally) "The Sick Pups of Greater Monmouth County". While most of our members come from New Jersey, New York, or Connecticut, we have members from as far south as Georgia and as far west as Colorado. We interpret "Greater Monmouth Country" loosely and have members from all over the United States. Our mascot is Spaz (above left), the original Sick Pup.
All content copyright © 2003-2016 and beyond by The New Jersey/New York Costumers' Guild, except where noted. All rights reserved. For questions concerning this web site, please contact us.